---
Wild Gin

After long days at the distillery,
we like to escape to the woodland trails outside the city. Some of our favorites run along the edge of New York's Cattaraugus gorge in Zoar Valley. This space between field and forest is filled with ferns, wildflowers, and herbaceous perennials that burst into bloom each spring.

The sweet, fresh aroma that permeates these paths is the inspiration for the 16 botanical blend in Wild Gin.

Sip slowly, and escape to the wild valley's edge.



Grain Canyon Vodka:

"As the Buffalo River meanders Lakeward, it is flanked by massive

grain

silos, forming a

canyon

of towering monuments to our industrial heritage. To this day, a faint aroma of toasting

grain

lingers over the city's skyline. We embrace tradition while looking to the horizon, distilling our vodka with a unique 3-

grain

blend of earthy barley, silken wheat, and rye for structure."

Inland Sea Rum

Thousands of years ago, at the end of the last ice-age, the mile-thick glaciers covering North America began to shift. As they slowly retreated North, the massive weight of ice gouged deep into the earth's crust, leaving an expansive system of freshwater seas known as The Great Lakes.
With over 10,000 miles of coastline, upwards of 35,000 charted islands, and containing 20% of the world's freshwater, it's easy to see why early mariners were drawn Lakeward. The unpredictable storms quickly taught a healthy respect to even the most seasoned sailors.
Inland Sea Rum begins with the finest molasses. Our unique yeast strain and solid-copper column still work together to create a smooth mouthfeel and spicy aroma- perfect in a mojito or served simply on-the-rocks


Evergreen Gin:

The wakening forest during the spring thaw is irresistible. Cool, clean snow drips off needled boughs, forms rivulets, cascades into creeks, and eventually joins the mighty tributaries of the Lake Erie watershed. We tend to ignore evergreens in the summer. It's only in the winter, when the leaves have fallen from the oaks, elms, and maples, that we truly notice the timeless beauty of the fir, pine, and spruce.

Evergreen Gin is meant to be enjoyed year round: refreshing with tonic in the swelter of summer, or warming in your holiday punch The aromas of our juniper-forward botanical blend married with a base of New York State grains will make you long for the ever-green misty wilds.

Powered by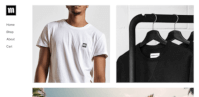 Create your own unique website with customizable templates.